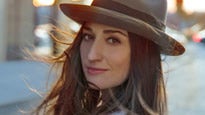 Dying to get tickets for this amazing event ahead of time? We can help! We have the pre-sale password for free, just for you!
Sara Bareilles with special guest Harper Blynn
Presale: Now â?? Thu 8/22 at 10pm
Lakewood, OH â?¢ 10/12
St. Louis, MO â?¢ 10/16
Presale: Now â?? Fri 8/23 at 10pm
Philadelphia, PA â?¢ 10/10
Kansas City, MO â?¢ 10/15
CLICK HERE TO SEE THE PRESALE PASSWORD
Getting things done before everyone else feels great doesn't it? Stay ahead of the curve and come back for more pre-sale passwords for the low low price of FREE.