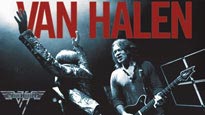 Want to buy tickets to a fantastic show before they go on sale to the general public and most likely, sell out? Look no further, we have a link to a FREE pre-sale password. Use it now and stress no-longer over this great event.
Van Halen with special guest Kool & The Gang
Presale: Now â?? Fri 1/27 at 10pm
Atlantic City, NJ â?¢ 3/24/2012
University Park, PA â?¢ 3/26/2012
Atlanta, GA â?¢ 4/19/2012
Greensboro, SC â?¢ 4/21/2012
Charlotte, NC â?¢ 4/25/2012
Nashville, TN â?¢ 4/27/2012
Tulsa, OK â?¢ 5/1/2012
Tacoma, WA â?¢ 5/5/2012
Kansas City, MO â?¢ 5/22/2012
Denver, CO â?¢ 5/24/2012
San Jose, CA â?¢ 6/5/2012
San Diego, CA â?¢ 6/14/2012
New Orleans, LA â?¢ 6/26/2012
Presale: Now â?? Sun 1/29 at 10pm
Manchester, NH â?¢ 3/13/2012
St. Paul, MN â?¢ 5/19/2012
Phoenix, AZ â?¢ 6/16/2012

CLICK HERE TO SEE THE PRESALE PASSWORD
Free pre-sale passwords for great events you want to see. How cool is that?
If we don't have the free presale password you need, PresalePassword.net might have it for just $4.95!