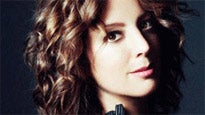 How great would it be to have early access to those amazing Ticketmaster tickets? Sure, you could wait until the sales open to the general public, but there's still the risk that tickets for THIS event will sell out in seconds. Luckily, we've got you covered! Here is the presale password – completely FREE!
Sarah McLachlan featuring B. Boucher & M. McClelland
Mar 03 Prince George CN Centre, Prince George, BC
Mar 04 Northern Alberta Jubilee Auditorium, Edmonton, AB
Mar 08 MTS Centre, Winnipeg, MB
Mar 16 Hamilton Place Theatre, Hamilton, ON
Mar 17 Massey Hall, Toronto, ON
Front Of The Line by American Express
Start: Thu, 11/25/10 10:00 AM
End: Thu, 11/25/10 05:00 PM
Sarah Ann McLachlan, OC, OBC (Sarah McLachlan) is a Canadian musician, singer and songwriter. Known for her emotional ballads and mezzo-soprano vocal range, as of 2006, she has sold over 40 million albums worldwide.
CLICK HERE TO SEE THE PRESALE PASSWORD

Getting things done before everyone else feels great doesn't it? Stay ahead of the curve and come back for more pre-sale passwords for the low low price of FREE.
If we don't have the free presale password you need, PresalePassword.net might have it for just $4.95!