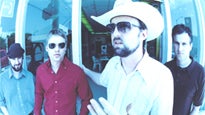 Want your tickets before they sell out in seconds? You're in the right place! Get the pre-sale password for FREE right NOW! Buy the tickets sooner for this fantastic event.
Big Snow Show 5 featuring Cake, Switchfoot, Ok Go
Eagles Club/The Rave/Eagles Ballroom, Milwaukee, WI
Mon, Dec 13, 2010 08:00 PM
RADIO AND VENUE PRESALE
Start: Fri, 10/29/10 10:00 AM CDT
End: Fri, 10/29/10 10:00 PM CDT
Cake is an American alternative rock band from Sacramento, California. Noted for their idiosyncratic approach to music, Cake (often stylized as CAKE) became popular in the late 1990s with their album Fashion Nugget, which spawned several singles, with "The Distance" being the highest-charting single. Cake's musical style is characterized by lead singer John McCrea's half-sung, half-spoken vocals and lyrical wordplay.
Switchfoot is an American alternative rock band from San Diego, California. The band's members are Jon Foreman (lead vocals, guitar), Tim Foreman (bass guitar, backing vocals), Chad Butler (drums, percussion), Jerome Fontamillas (guitar, keyboards, backing vocals), and Drew Shirley (guitar, backing vocals).
OK Go is a Grammy Award–winning rock band originally from Chicago, Illinois, USA, now residing in Los Angeles, USA. The band is composed of Damian Kulash (lead vocals and guitar), Tim Nordwind (bass guitar and vocals), Dan Konopka (drums and percussion) and Andy Ross (guitar, keyboards and vocals), who joined them in 2005, replacing Andy Duncan.
CLICK HERE TO SEE THE PRESALE PASSWORD

Free pre-sale passwords provided all the time for great events and shows. Take advantage of this great service now!
If we don't have the free presale password you need, PresalePassword.net might have it for just $4.95!